Ok this year I want to do lots of things, 1 being loose weight, get fit and look hot, but 2 is to be more organised. So this is the start of it, a monthly To Do List for the month ahead, Im going to use Lee's WIP Wednesday to keep a weekly check up and
Lynnes Fresh Sewing day
to see if I achieved and then my To Do First to set out the month ahead.
Want to join me? Im making it into a linky party for anyone else that wants to use 2012 to be organised!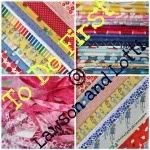 If so then read the rules here and grab the button from the side.
So To Do in Feb:
Bee Blocks
:
Sew Bee Joyful - Not yet been given any info on this months block but hopefully I can do it at the start of the month - due by end of month
Piece Bee With You - This months theme is Under the Sea, its going to be bright and fun, looking forward to this one - due by end of month
Swaps
: I signed up for a couple of swaps and need to get these done asap
Mouthy Stitches - Zipper Pouch Swap, this swap is so much fun and is great because its designed to be really chatty which I love. I have started this pouch and have used my Katherine Wheel Block and some fussy cutting for this one - due 25th Feb
For The Love of Solids - Round 2 is underway. I have picked my fabrics and drawn up my design but need to get sewing. I might make this into a mug rug to use as my something small to send with my main item - due 1st March
Tutorial
s:
Need to write a tutorial a week for
Tutorial Tuesday Linky party
- due every Tuesday
Quilts
:
Wedding Quilt for each sister - I want to at least have the tops done by the end of the month.
So thats ok, not too daunting, I think I can achieve it. So now its your turn, what are your To Do's and deadlines for the month?